Anti-wrinkle treatment is very popular for reducing the signs of aging, but why not use a skin care system to help prevent skin issues before needing more invasive treatment? Our dentist Milan has completed courses in advanced skin care and is able to prescribe ZO Skin Health products to help our patients achieve a more youthful, radiant appearance. We also recommend that you use sunscreen everyday throughout the year to help prevent skin damage cause by the sun's rays.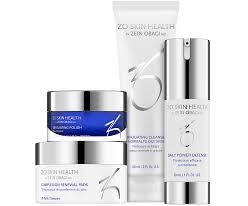 To book a consultation with Milan please contact the practice on 01474 703484.
ZO Skin Health click here for more details.