We have always been proud of our cross infection procedures and we have just completed the building of our dedicated Sterilisation Room which now allows us to provide the highest level of Best Practice against cross infection. All patients are most welcome to inspect our cross infection procedures.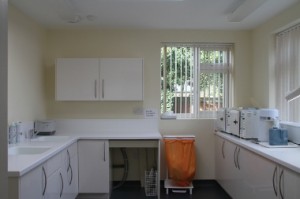 We have also refurbished the Waiting Room and Surgeries and made significant investments in the latest equipment and materials, particularly in the areas of Root Canal Therapy, Oral Surgery and Cosmetic and Restorative Dentistry. This allows us to provide the highest quality Dentistry for our patients. Our charges still remain highly competitive and costed treatment plans are always explained, with all other options discussed.
All of us here at The Hartley Dental Practice are extremely grateful for your continued support and hope that you appreciate the changes we have made for the good of all our patients. We are constantly trying to improve the service to you and any comments or suggestions you would like to make would be most welcome.