We have great news! We're now able to open the practice to see emergency appointments.
Please bear in mind due to government guidelines, protocols and the PPE we've been advised to wear, if you have called up, booked an appointment and you're due to be visiting our practice then please prepare yourself as this is what we will look like until the guidelines are updated.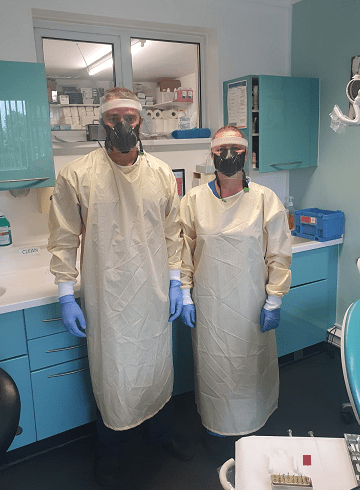 From Gary and the team at Hartley Dental Practice
Please note if you don't have an appointment you must call the practice first on 01474 703484 as we don't want your journey to be wasted.