We have been using our new protocols for three months now and they are working well. We have been limited to just two surgeries due to restrictions placed upon us but these have now been updated and we have now invested in equipment to produce additional air changes and air purification. This means we can now use all three surgeries and increase the number of appointments available.
What to expect on your next appointment
Please use the bell or click the link sent with your reminder to let reception know you have arrived. Please then wait in the car park and our dedicated host will call you in. For the safety of all patients and staff it is a requirement to wear a face covering during your time at the practice, which can only be removed once in the treatment room. We will take your temperature and ask you to complete a consent form.
A one way system in and out of the practice to help in distancing has been put in place, so to assist in this you may be asked to book your next appointment or make a payment before your treatment to avoid returning to reception afterwards.
We would like to thank all our patients for complying with the new protocols since our return to work. We are now able to open all our surgeries fully and want to reassure you that we are continuing to wear our enhanced PPE (personal protection equipment) and have equipped all surgeries and the reception area with additional air purification systems to ensure the safety of all our patients and staff. We have absorbed the costs of all of this and we can assure you that we will not be passing any extra costs on to patients.
Our New Air Purification Units in Each Surgery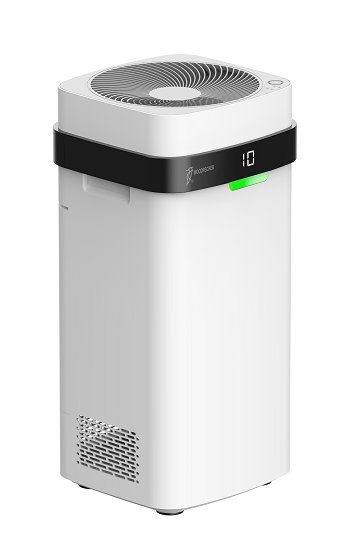 We are now able to provide all forms of treatment including routine care and emergencies, cosmetic work such as aligners for straightening teeth, tooth whitening and implants for filling in gaps.
We thank you again for your patience in these difficult times and look forward to seeing you for your next appointment.
Regards
Gary and the Hartley Dental Team